THE FILMMAKERS
Sarah McCarthy - Director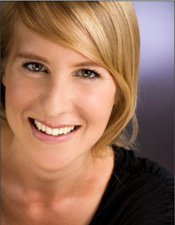 Sarah McCarthy's most recent film 'The Sound of Mumbai: A Musical' premiered in the Real to Reel section of Toronto International Film Festival in 2010. HBO and Channel 4 acquired the film for their 2011 seasons. Sarah was one of four directors featured in Morgan Spurlock's 'Committed', an hour-long documentary about directors' experiences of Toronto which premiered on AMC in October of last year. HBO acquired the film for their 2011 season.
Born in Sydney, McCarthy studied film in her native Australia. After graduating with first class honours, and a graduation film that picked up a collection of short film awards, she moved to London where she worked in development for the BBC and RDF Media before moving into documentary directing.
Her directorial debut was entitled 'Murderers on the Dance Floor' and premiered on Channel 4 in UK. Mccarthy followed up her debut by developing and producing 'Black Widow Granny' for BBC 1. It tells the story of a 77-year-old Grandmother Betty Neumar who stands accused of killing her five husbands and her own son, each time for life insurance money.
'The Dark Matter of Love' is Sarah's fourth documentary
Grace Hughes-Hallett - Producer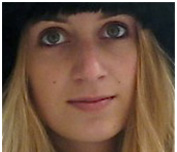 Grace Hughes-Hallett is currently producing 'The Dark Matter of Love' a feature documentary for HBO, VPRO, The Wellcome Trust and Front Row Partners.
Before producing 'Dark Matter' Grace worked for Pulse Films, on a number of feature length documentaries including 'Who is Dayani Crystal' for Silver Lining and Canana Films, as well as "No Distance Left to Run' for the BBC and several music documentaries for Channel 4. Grace has also associate produced a documentary series for the Discovery Channel.
Al Morrow - Executive Producer for Met Film

Al is an award winning producer and Head of Documentary at Met Film Production. Films include the critically acclaimed Town of Runners (dir.Jerry Rothwell), the Grierson nominated films Men Who Swim (dir. Dylan Williams) and Donor Unknown (dir. Jerry Rothwell) also winner of the Audience (online) Award at The Tribeca Film Festival; Heavy Load and Deep Water winner of the Grierson Award for Best Cinema Documentary. She has just picture locked on Sarah Gavron'sVillage At The End of The World and is in production on Jeanie Finlay's The Great Hip Hop Hoax for Creative Scotland and BBC. Al's films have been bought and/or co-produced by a range of international distributors and broadcasters including BBC, Channel 4, Pathe, VPRO (Netherlands), ITVS (US) ,PBS (US), ARTE (France), Fox (Italy), RAI (Italy), SVT (Sweden), NRK (Norway), and ABC (Australia).
Liam Iandoli - Cinematographer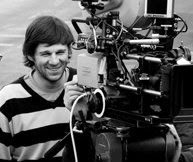 Liam Iandoli is an award winning drama and documentary cinematographer. He has worked with Sarah Mccarthy on 3 of her recent films. Recent credits include: The Sound of Mumbai, Murderers on the Dance Floor, For the Love of God (which screened at Cannes Film Festival) and Ela, for which he won the Kodak Best Cinematographer Award in 2007.
John Mister - Editor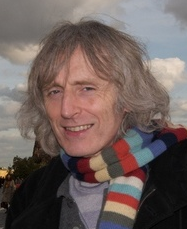 John graduated from the London Film School in 1973 and early credits as an assistant editor included both Monty Python and the Holy Grail and Life of Brian. As an editor John has worked with Nick Broomfield's (Chicken Ranch, Driving Me Crazy, The Leader). Kim Longinotto (Hidden Faces, Dream Girls) and Saul Dibb (Lifters, Bullet Boy). Recent credits include Moving to Mars, The Battle for Barking, The Sound of Mumbai and McQueen and I.